Release.

DoRK – A kingdom for light
Date

25/08/2015

Catalog

REK002

Genres

Artists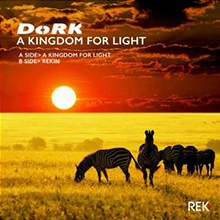 The tracks.
DoRK's debut EP is nothing short of a masterpiece. "A Kingdom for Light EP" contains 2 tracks which are inherently different from each other.
The title track, "A Kingdom For Light", is perfect for your pre-rave sessions on the beach. A blend of brasses and warm basslines will seduce you and your cocktails, while an infectious hat pattern gets you in the mood for the upcoming night.