Release.

Damian Russo – Whiplash
Date

25/04/2019

Catalog

REK037

Genres

Artists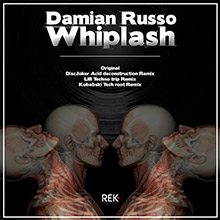 Description.
DAMIAN RUSSO – WHIPLASH
[REK037]
A four tracks techno journey, starting from the original and travelling on three awesome remixes.
#techno
Whiplash – Damian Russo – REK Records REK037 – Beatport preorder now! Remix by DiscJoker – Lost in Basses – Kubabski #Whiplash #DamianRusso #DiscJoker #LostInBasses #REKRecords #Techno #Techouse #Release #Music
Supported by: Martin Dassler – Major & Minor Marco Carola DJ Jay Serano Richie Hawtin Jack Carter and more!!!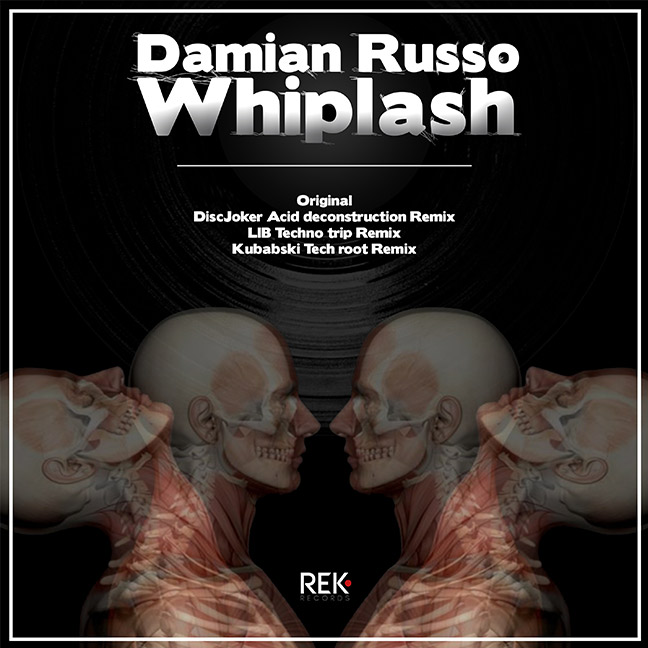 WORDS ON THE STREET:
– Kubabski's remix is my pick here, nice ep in total, thanks! (Artie Flexs)
– This is a very nice track very powerful and will have many people going strong for it very cool and sophisticated. (Stevie Pearson)
– Great release. Original and all Remixes sound very good. (Dirk)
– This track is Beautifull!!! Uowwwwww!! (Luciano Netto)
– nice mood sounds DiscJoker Acid Deconstruction Remix (Jina Gold)
– "Nice Release!!! The Original is really good!!!" (Damaged Man)