REK Records Artist DiscJoker: From Tech House to Techno! And back…
the interview:
http://www.localsuicide.com/lsd-exclusive-stream-a-new-dj-mix-from-discjoker/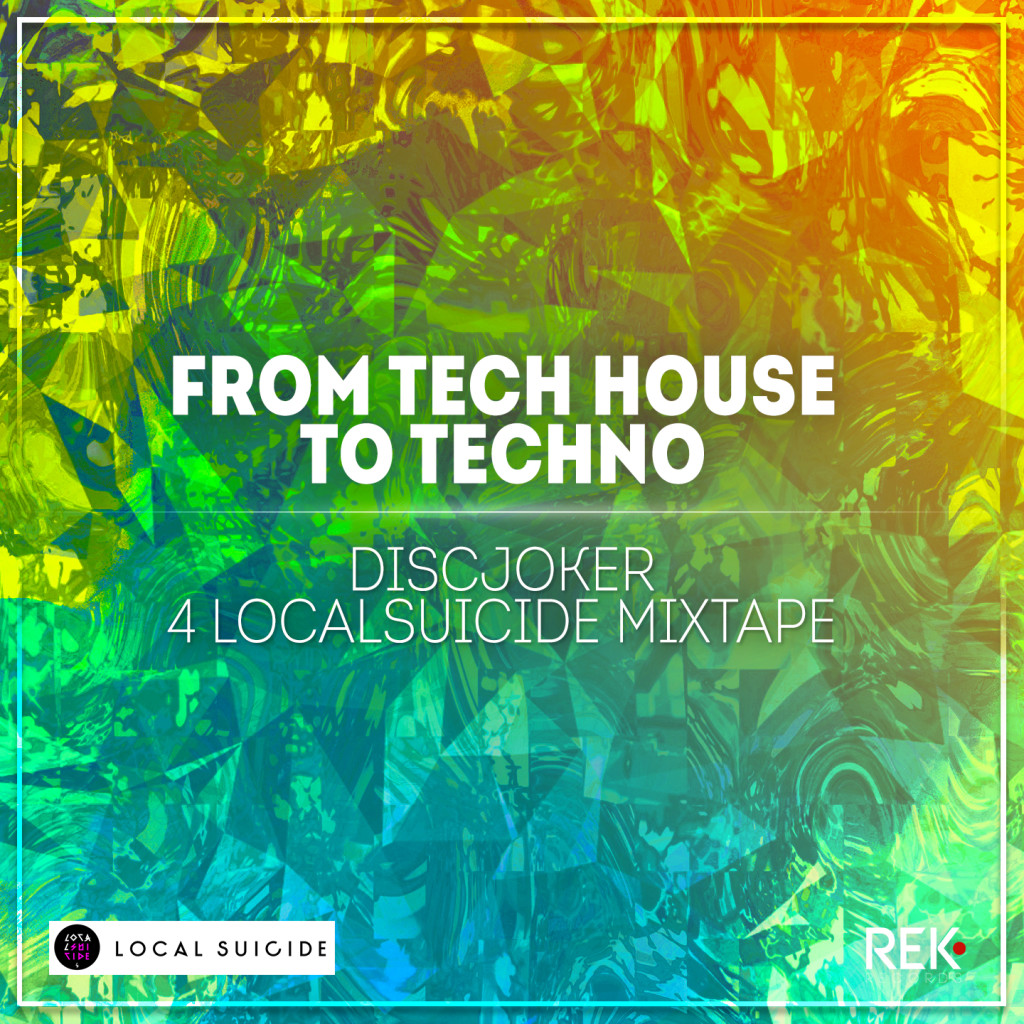 LSD: How and where was the mix recorded?
DJ: It was made with some stems, wav files, and vinyls. It was recorded in REK Records studio.
LSD: What can you tell us about the mix? Anything specific you tried to achieve with this one?
DJ: Mostly some of my favourite tracks that make people dance like hell on the dancefloor. The mood and selection span around techno and tech-house and they all share this context of a cool summery night in a club. In the tracklist there's also "Spring", the opening track from my latest viagra 100 generic levitra name vademecum EP
Selected and Mixed by DiscJoker (aka Giuliano P).
– The_Outsider
– ^L – ANTIME
– Recording_1.01 – Drought – District 4
– Vertigo (Jeremy Liar Remix) – Christoph Vogel – Empore Music
– Constellation (Original Mix) – QLONS – Brise Records
– Ballet of Dreams (Original Mix) – Mono & Lisa – No Party No Life
– Kusala (Original Mix) – Aki Bergen & Richter – Nurvous Records
– Spring – DiscJoker (aka Giuliano P) – REK Records
– Secret Garden (No Vox
Please Mix) – Da Lukas – STRANGELOVE
– The Enemy feat. Felix Da Housecat (Julian Jeweil Remix) – Julian Jeweil, Matador – Rukus
– Petrichor — Melokolektiv – OFF Recordings
– Obsession – Apart – Soniculture_Unlimited
– Plutonium (Keith Carnal Remix) – Marco Bailey – MBR Limited
– Element#10 – Benales – SINO
– Drugs – Myztical – Downfall Theory
– SeeSaw (Nic Fanciulli Remix) – Nic Fanciulli, Jamie XX, Romy – Young Turks / Saved Records
– The Beginning (Intro) – Denite – Redlight Music
128.01 bpm
DiscJoker (aka Giuliano P)
REK Records
Salva
Salva
Salva
Salva
Salva
Salva
Salva
Salva