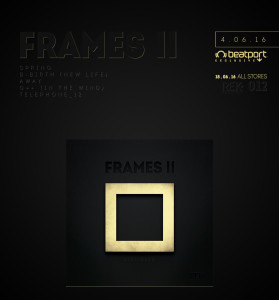 DiscJoker FRAMES II – REK 012 #REKRecords #DiscJoker #GiulianoP #Frames DiscJoker
Ou
http://www.laviagraes.com/comprar-viagra-bogota
Beatport exclusive 4/06/16
out all digital stores 18/06/16
Frames is a personal album: like a photobook every track is a single
https://www.levitradosageus24.com/levitra-dosage-40-mg/
moment, a mood, a place, a music vibe…. DiscJoker
Supported By:
Slam / Soma Records
thanks
John Digweed / Bedrock Records
Downloading
Paco Osuna / PLUS8
Will try thanks
Danny Tenaglia DJ / Twisted America Records
Thanks!!
Cristian Varela
Well Done!
SOSSA / Circoloco
nice release full support
GoldFFinch / Innervisions, Turbo, Dirtybird
into g++ thx
RON COSTA (Official Page) / SCI+TEC
Great sounding release !
Francys/ Highway Records, Street Knowledge
simply great!
words on the street:
Jhonx Gonzalez (nrg.dj web station in Argentina beradio.gr air fm and webstation in greece www.vitaminanews.com )
within the five tracks of this small album, DiscJoker makes a true production and style manifesto, it is one of those releases you would not just dance, but would listen at any time of day.
Pete Bidwell (circle. / IBIZA RADIO 1 / Grupo Mambo Ibiza)
Nice EP!
Mickey Imperi ( Beachgrooves Beachgrooves Fm, TheDeepRoom)
Thanks for the music. Nice & Interesting E.P.
DJ Sterling Sterling (Club Control Future Radio, Sine & Saint FM)
Superb bit of deep electronica
Pablo Rodriguez Moriano(Unk.fm, We are Syndicate )
Some tracks pre select for my radioshow. thx
Mat Mattia( The-Zone Records )
support on my radio Show THE ZONE
Riyaz Khan (Diversions Radio Toronto http://www.chry.fm/ )
Telephone 12 is my pick here – dynamic and ecelectic
Switch – Sanchez – Nacoa (Switch http://www.cialisgeneriquefr24.com/cialis-sans-ordonnance-forum/ – Sanchez – Nacoa)
Spring reminds me of the perfect Sunrise… amazing deep vibes! Overall a quality piece of work…
Dj Morph ( Crossworld Records )
Great Sound!! Full Support from Morph
Timmy Byrne (Station Manager – Kiss FM )
Yes!
Downloaded for:
Luciano (Official Page) / Cadenza Music
Agoria, Marco Carola / Music On, Richie Hawtin / MINUS,
Joseph Capriati, Markantonio, Maceo Plex / Crosstown Rebels, Audiomatiques / loose records
Thank You for Your Support! DiscJoker (aka Giuliano P)