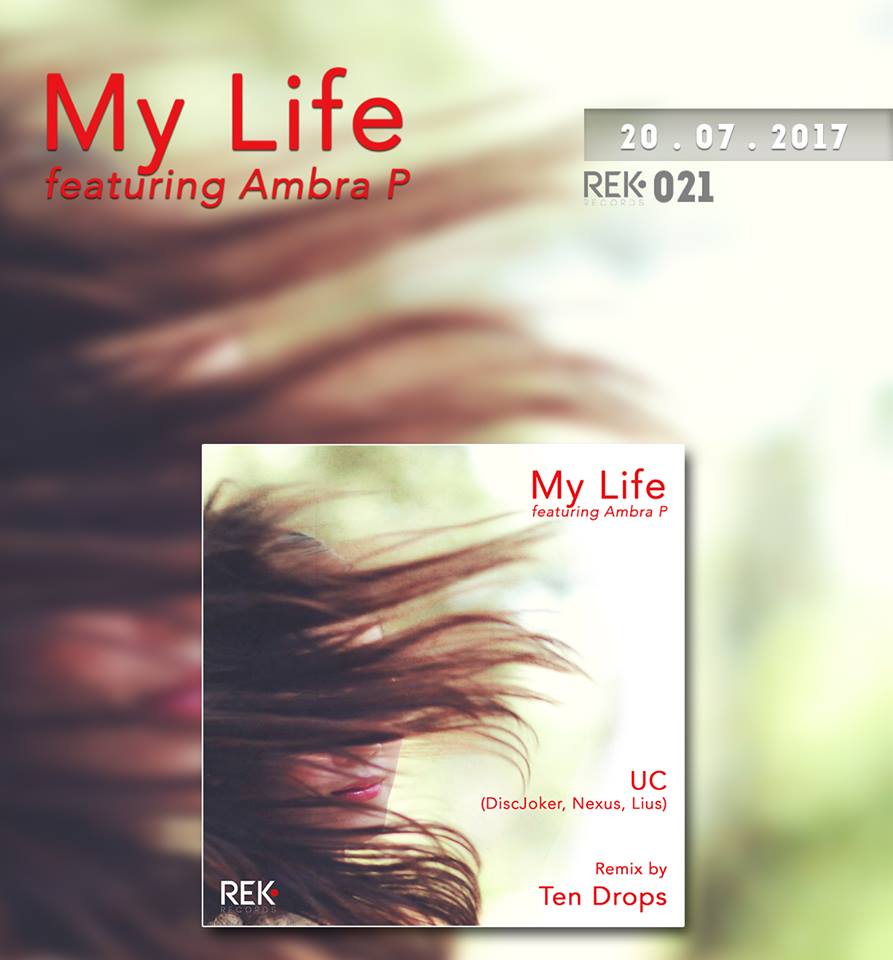 The brand new summer release! UC (DiscJoker – Nexus – Lius) did it! My Life is a fine blend of House, British Sound and Tech House. Then the Ten Drops remix supplements the release with harder sound passing though Tech and Deep House. My Life is meant to be sung and danced to the beach! Both featuring Ambra P, original and remix.
Tracklist:
1 My Life (Original) – UC (DiscJoker, Nexus, Lius) Feat. Voice Ambra P.
2 My Life (Ten Drops Rmx) – UC (DiscJoker, Nexus, Lius ) Feat. Voice Ambra P.
3 My Life (DUB Version) – UC (DiscJoker, Nexus, Lius)
Feedback:
Pablo Prado: Thanks for your promo!
Sergio Matina: Rmx for me!!!
Mark Souza: support and chart by Mark Souza Producer from Brazil
Kana Ijuin: Nice release! Thank you for sending!
Essential deLuxe: Good release
Vov Sounds: DUB ver. for me. Thanks!
Simon dsa: Nice vocal lead house beats thanks
DjGaryCannavo: Excellent vocals! well produced. our djs will like!!
Mark Mac: Cool release guys an old school vibe with a new school sound.
Download by: Marco Carola – Richie Hawtin